Silverlake Driving School in Pearland


is excited to offer Teen and Adult Driver's Education,
Drug and Alcohol Awareness classes to the Pearland area.
Our class schedule is below.
---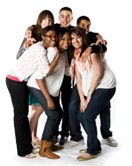 Complete 46 hr Teen Driver Education Class ($410) or let us provide the 32 hours of classroom instruction, parents provide in-car instruction and you save  $100.00.
You must be 15 years old to take this class. This class leads to an instruction permit after the 3rd day of class*. It is required to obtain your TX drivers license once you are 16 years old. You will receive 32 hours of classroom instruction and 14 hours of in-car instruction. (*all course fees must be paid in full)
If you are too busy for class times at our location, we now offer Classroom time ONLINE. When your done with the classroom session you can complete your drive times here with us at Silverlake Driving School….. Call us for more information.
Get a RIDE! – We pick up students from PEARLAND High School and Pearland TURNER High School after school each week day – just in time for the 3:00 class! Ask for more info at the front desk! Sorry, no pickup during summer!
Please call us for Make Up Days.
---

Our Classes are Filling Fast…
We accept cash, checks, and all major credit cards via PayPal.
UPCOMING TEEN CLASSES
Please note the updates to class days and times
must have six (6) students per class
Feb 20th to Mar 9th (plus two Saturdays)
3pm to 5pm
Feb 26th to Mar 24th
6pm to 8pm
(no class Mar 12th to Mar 16th – Spring Break)
Dobie pick up available for new 3:10pm classes
March 19 – April 7 (plus 2 Saturdays)
3:10pm to 5:10pm
No class March 30th
March 26 – April 13 (1 Saturday)
6pm to 8pm
April 9 – April 28 (1 Saturday)
3:10pm to 5:10pm 
April 16 – May 4 (1 Saturday)
6pm to 8pm 
April 30 – May 19 (1 Saturday)
3:10pm to 5:10pm 
May 7 – May 26 (1 Saturday)
6pm to 8pm
---
TIMES ARE SUBJECT TO CHANGE BASED ON CLASS SIZE. WE WILL KEEP EVERYONE POSTED. THANKS IN ADVANCE.
** Classes are interchangeable – you may attend either class on any particular day.
** Classes are Monday – Friday with the last day of class on a Saturday.
** You may attend either 3:00-5:00pm or 6-8pm class to provide flexibility for your busy schedule – curriculum is the same each day for both classes.
6 Hour Adult Class Schedule
6 Hr Class Schedule for 18-24 year old ($150)
This class is required by law to get your TX Driver's License as of 3/1/2010.
2018 Scheduled Classes  
Class will be held at:
Silverlake Driving School
5402 Broadway St. Suite Suite #106 on FM 518 in Pearland
(Dollar Tree Shopping Center)
Mar 10th – 8am to 2pm
Pearland Driving School
9330 Broadway St. Suite #404 on FM 518
Feb 24th – 8am to 2pm
OR
Mar 24th – 8am to 2pm
If you are interested in signing up please Pre-Register. We must have 4 people to hold a class.
Call for more information.
Adult In-Car Instruction With Our Patient Instructors ($65 per hr – 2 hr min).
You MUST already have your instruction permit to take this class. This class will prepare you for the
Behind-The-Wheel test at the DPS Office.

Call to make your appointment.