OUR MISSION
We are here to make our roads safer for everyone… at a time when our children need the best driving education possible. We want to offer the most relevant and meaningful driving training available to teens and adults, presented in a way that is interesting, comfortable, and engaging.
More About Us…Silverlake Drivers
Silverlake Drivin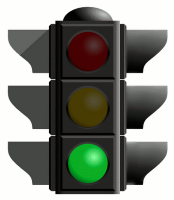 g School opened in August, 2007, to offer Pearland and the surrounding communities a new option for the best in driver education and driver training. We are members of the Texas Driver and Traffic Safety Education Association (TDTSEA). Our school is locally owned and operated plus all our instructors are licensed by the Texas Department of Licensing and Regulation.
The tremendous growth in this area has created the need for more driver education training schools. Our goal is to offer the community an exciting new option when choosing the school for your child's driver training….probably one of the most important decisions you will make concerning your child and his or her safety. It is our intention to lead the trend toward new, comfortable and cutting edge training in a skill that your child's life could depend upon.
As parents, we take the responsibility you have given us by trusting us to teach your child to drive very seriously. The safety of our teens is at risk….more young people die in traffic accidents than all other causes combined. We care about your concerns as a parent as well as the training we offer to our students and we are available to answer your questions/concerns at any time. We offer the latest in media presentations, large comfortable classroom, clean restrooms, and dedicated instructors in the cars and in the classroom. Our instruction vehicles are new, clean and well-maintained. We have the vehicles teens want to drive. Our students are currently coming to us from over eighty-nine (89) secondary schools in this area.
YOUR DECISION
Before you make a decision regarding driving instruction for your teen, we invite you to come by and tour our beautiful new facility, ask any questions you or your teen might have, meet our staff, and see what we offer. We know that you will feel and see the difference and you now have the opportunity to COMPARE & DECIDE!
We are located in Pearland at 5402 Broadway in the
Dollar Tree Shopping Center and across
from Jamison Middle School.
GOALS & ACCOMPLISHMENTS
We are SO GRATEFUL to our students & parents who have made & continue to make us "THE" place for teen and adult driving lessons in Pearland and the surrounding areas!
When we opened SILVERLAKE DRIVING SCHOOL in August 2007, we knew that there was a great need for another kind of driving school in Pearland. We had a dream and we set some really lofty goals for our business and our students. We are excited to say that we have met and EXCEEDED the goals we set for ourselves! No other driving school in the area can match our record……
Our cars have been on the road for over 20,000 hours in our two year history with NO traffic citations, NO police stops, and NO at-fault accidents!
We have assembled a team of instructors that far exceeds our expectations and those of our students. Our whole staff, even our office staff, is licensed by the State of Texas, trained in all the most current teaching techniques and they update their training annually. Teaching someone to drive takes compassion, patience, and, many times, a sense of humor. You have to love what you do and be enthusiastic! With many hours of in-car teaching experience, our instructors do NOT raise their voices, sleep, or run personal errands on our students' time in the cars. No one on our staff has a criminal history of any kind. Talk with any of our instructors and you will quickly determine how qualified and dedicated they are to teaching others to drive.
Our curriculum is comprehensive and presented in an engaging style to capture the interest of our students. We cover many topics including road rules/signs, sharing the road, insurance, vehicle ownership and maintenance, how drugs/alcohol affect the driving task, and include many defensive driving tips and techniques in our discussions. We chart our students' progress by testing and progress reports.
Our facility is bright, open, inviting and clean…..a great learning environment. Our kids enjoy being with us and often come back to visit after completing our classes. Our instruction vehicles are clean, well-maintained and large enough to protect your students while they are in our cars. All cars have front and side airbags. Insurance coverage on our vehicles far exceeds minimum standards set by the State of Texas.
We do what we say we will do! We go above and beyond to meet the needs of our students and their parents! Just ask anyone who has experienced our school. Our students come to us from over eighty-nine (89) public and private high schools near and far and we have many home-schooled students.
We financially support many local school activities including Dawson Eagles Football, Pearland Oiler Football, Dawson Diamond Dancers, Pearland Girls' Softball, Boy Scout Troop #414, Eagle Fest, and many other worthwhile community projects.
Each student has a personal experience with us. We care that our students receive our best and each one of our students knows that we care. This is a full-time endeavor for us…not a part-time business. We are the original owners. Other driving schools have changed owners two-three times. There is an owner on site during open hours and your student is never left unsupervised. Our business is guided by Christian principles.