Sign Up Now To Reserve Your Place In
Our Popular Teen Driver's Education Classes
So You can be Driving by Fall 2015!
We offer transportation from
PEARLAND and TURNER HIGH SCHOOLS
for our 3:00pm class.
Sorry, no pickup during summer!

281-485-2811
Complete 46 hr Teen Driver Education Class - $410

Must be 15 years old. Leads to an instruction permit after the 3rd day of class*.
Required to obtain your TX drivers license once you are 16 years old.
32 hrs of classroom instruction and 14 hrs in-car instruction.
(*all course fees must be paid in full)


~ PLUS ~

We pick up students from
Pearland and Turner High Schools
after school each week day – just in time for the 3:00 class!
Ask for more info at the front desk!

Sorry, no pickup during summer!
UPCOMING TEEN CLASSES
August 3rd – 21st + Sat 8/15
Mon-Fri 12-2p or 6-8p
August 31st – September 19th + Sat 9/19
Mon-Fri 3:00-5:00p or 6-8p
September 21st – October 10th + Sat 10/10
Mon-Fri 3:00-5:00p or 6-8p
October 12th – 30th + Sat 10/24
Mon-Fri 3:00-5:00p or 6-8p
EFFECTIVE SEPTEMBER 1ST
The state of Texas has a new requirement for anyone taking their DPS behind the wheel test after September 1st. The student must login to the DPS website and watch a 2 hour video on texting called "Impact Texas Teen Drivers" (ITTD). After watching the video, a certificate must be printed out.
Our Teen Classes are Filling Fast…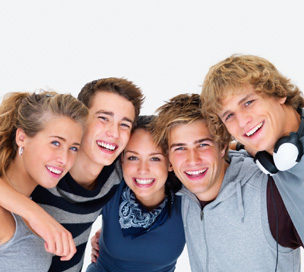 We accept cash, checks, & all major credit cards via PayPal.
---
We Also Offer:
6 hr Adult Driving Class – $150
6 hr class for 18-24 year olds Visit 18to24driversed.com for more information.
Required by law to get your TX drivers license as of March 1, 2010.
NEW ADULT DRIVERS BUNDLE – Save $20! ADULT 6 HOUR CLASS -and- 2 HOURS OF INSTRUCTOR LED DRIVE TIME Package Deal ONLY $260
Upcoming Adult Classes
6 Hour Class Schedule
2015 Scheduled Classes
Saturday – August 8th, 8am-2pm
Saturday – September 12th, 8am-2pm
---

---
Please call us at 281-485-2811 with any questions regarding the training we offer.
Our telephone is answered twenty-four (24) hours a day by a live person.
You will never find yourself wandering through a recorded answering system.
Silverlake Driving School is open from 12 Noon until 8 pm each weekday
and from 10 – 2 pm most Saturdays!
Adult In-Car Instruction With Our Patient Instructors
You MUST have your instruction permit to take this class!
Prepares you for the Behind-the-wheel test at the DPS office.
$65 per hr – 2 hr min
Pick-up and Drop-off at your home in
Pearland area (extra charge applies).
Learn to Parallel Park
Did you ever wish you knew how to parallel park?
Learn with us in a one hour lesson for only $65.00!